Welcome to the website of Altarnun Parish Council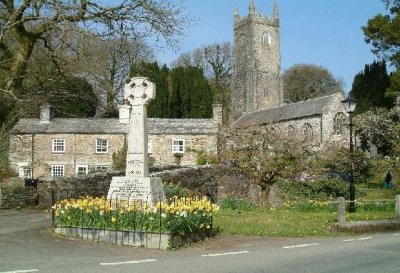 (St Nonnas - The Cathedral on the Moor)
The parish of Altarnun lies on the eastern side of Bodmin Moor and covering 15,014 acres is the largest in Cornwall. From rugged moorland in the west, to the unspoilt villages of Altarnun and Bolventor, which boasts the world renowned Jamaica Inn, onto picturesque hamlets and farmland in the east, the heart-warming diversity of rural Cornwall is reflected here.
As an immensely proud community we endeavour to protect, preserve, and improve our bucolic environment for the benefit of all. Recently this has included influencing the provision of sufficient affordable housing for local people, road safety and traffic management improvements, installing a public access defibrilator and building public conveniences in Altarnun.
IMPORTANT MESSAGES - please read these and also check our 'Notice Board'
DOG WALKERS Please bear in mind that this is now the lambing and calving season and when walking your charges anywhere near farm animals please have them on a lead. Please also remember, a person who owns, or is in charge of a dog which worries livestock on any agricultural land commits the offence of livestock worrying.